Property 23 from 51

Next property

Previous property

Back to the overview
Granada Parque de Cubillas: luxury villa with pool Granada centre, Cubillas Park, for sale
Property ID: i1c15007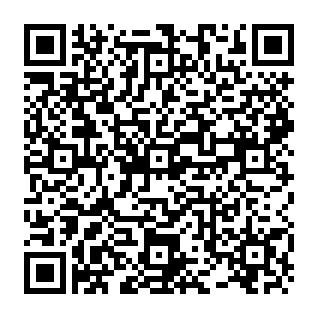 Address:
ES-18220 Granada Parque de Cubillas
Granada
Andalucía
Subject to commission:
yes
Commission Rate:
the buyer has to pay a comission of 5 % + VAT
Kitchen:
Fitted kitchen, Open
Bathroom:
Shower, Bathtub, Window
Suitable as holiday home:
yes
Number of parking spaces:
2 x Garage
Quality of fittings:
Superior
Year of construction:
2006
Construction phase:
House complete
Floor covering:
Tiles, Marble, Stone
Type of heating system:
Gas
Property description:
4 bedroom villa in Granada
Situated in a privileged location at the foot of the Sierra Nevada (winter skiing resort), Granada is a jewel of Andalusia. This city has a unique historical and cultural heritage, magical atmospheres and infinite charming corners.
Cubillas Park is located 5 minutes from Granada city, has supermarket, restaurant, sports areas, view of Sierra Nevada.
The villa has a big 60m2 swimming pool with jacuzzi, spacious gardens 500m2, a big plot 1 100m2, private garage, fireplace and everything what you need for luxury life.

Building Specifications:
Zone: Residential Park Cubillas ( swamp Cubillas , Granada ) .
Architect: Jesús del Valle Cardenete
Type of housing : detached house isolated ( Completion of work in April 2006 ) .
Plot area : 1.100 m2.
Living space : 380 m2. (approx.)
Number of rooms: 5
Number of bathrooms 3
Garage: Yes
Pool: 60 m² ( with built jacucci ) .
Garden: 500 m2
Fireplace: Yes

Surfaces:
Entrance Hall : 25 m2
Lounge : 65 m2
Kitchen : 30 m2
Laundry room / pantry : 9 m2
Bedroom 1: 14 m2
Bedroom 2: 22 m2
Bedroom 3: 26 m2
Bathroom 1: 7 m2
Bathroom 2: 10 m2
Master bedroom:
Lounge / office : 24m2
Bed area : 12 m2
Bathroom / dressing room : 34 m2
Total: 70 m2
Porches covered : 72 m2
Garage: 30 m2
Boiler + woodshed : 14 m2

Qualities :
Floors :
Bedrooms and living room : beech flooring .
Cuisines: porcelain stoneware 1st quality
Bathroom 2 and main : Italian marble
Bathroom 1: 1st quality stoneware .
Pool area : IPE Wood
Tiling: Marble Italian " antiqued "
Doors: Hague 4 cm thick mark " Luvipol " design with cranks
stainless steel .

Ceilings: Plasterboard painted with plastic paint , and wooden beams in
kitchen, living room and bedroom 2 .
Door and window sills stone of Sierra Elvira polished 3 cm.
Aluminum top model with hidden Technal profile , tilt , with cranks
stainless steel, graphite bluish .
Glasses : Security , 6 and 8 +8 +6/10/6
Wardrobes: In all rooms , fully finished 1 st quality .
Sanitary: Jacob Delafont white top model. jacucci brand Kerabent in master bath.
Showers: glass enclosed screens, marble shelves .
Countertops : Bathroom 1 and 2 travertine marble with fully finished lower cabinets .
Master bath : low Iroco fully finished furniture.
Mirrors embedded in all bathrooms with iroko wood frame .
Taps : By design, Porcelanosa , Noken model ( thermostatic showers )
Heating and hot water : boiler Rock with Gas -oil tank and radiators
Rock on Wheels
Air Conditioning : Daikin ducted in 1,2 and 3 bedrooms and split system
in the rest of the house .
Lighting: design throughout the house .
Mechanisms and Sockets : Series "waves" of Niessen pearl gray. TV and telephone in every room. Plugs and sockets water at all exterior of the housing.
Control home automation and music: Brand Inelli
Painting : Stucco color in kitchen and bathroom 1. Smooth plastic color in the rest of the house .

Special Facilities and others:
Water tank 1000 liters.
Lobbyist.
Water softener .
Bath towel radiators in the 2nd bathroom and principal.
Installation of Home Cinema in living room with 5 speakers .
Irrigation system with PBX in planters and lawn.
Garage door in solid wood with motorized remote control.
Installing alarm control unit and sensors in all rooms .
Built-in safe .
Plasterboard niches and furniture with drawers in bedrooms.
Curved stair railing in stainless steel.
Jacucci in pool .
Furnished.
Bilingual school in the area.
Tennis Club in the residential wing.

Commission Rate:
the buyer has to pay a comission of 5 % + VAT
Remarks:
The information of the properties presented on our web site is based on the information given by the owners or the sales representant. We have not seen this property ourselves and have relied on the photos and description given to us. We do not, therefore, accept any responsibility for its contents.
We cannot be held responsible for the correctness and the completeness of the information. The offer is subject to prior sale. Errors reserved.

General business conditions:
The information supplied on this web page is based on representations made by the owner. Consequently, Mara's World Solutions S.L, can not be held responsible for incomplete or incorrect contents. The advertised properties are subject to prior sale.
Please read our General Terms and Conditions. When enlisting our services you confirm having read, understood and accepted our Terms and Conditions.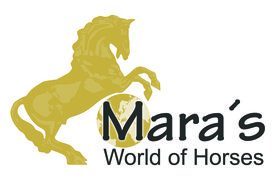 Maras World of Horses - by Maras World Solutions S.L.
Mobile phone:
(0034) 609323347

Back to the overview