Property 7 from 45

Next property

Previous property

Back to the overview
Sevilla: Countryhouse, finca near Sevilla, Andalusia for sale
Property ID: 14011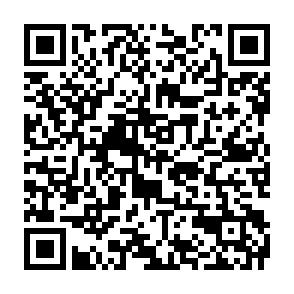 Address:
ES-41001 Sevilla
Andalucía
Type of house:
Country house
Bathroom:
Shower, Bathtub, Window
Quality of fittings:
Regular
Construction phase:
House complete
Heating:
One storey heating
Type of heating system:
Alternative
Property description:
Countryhouse, finca near Sevilla in Andalusia for sale
This could be an interesting option: a farm just outside Sevilla and close to the Guadalquivir River with 73.000 m² (18.25 acres) of flat land and a beautiful Andalusian "cortijo" (farm house). Even in the rush hour it will not take more than 15 minutes to get to the city center! And there is an alternative, too: crossing the river by ferry at Coria del Rio. The farm is growing alfalfa (lucerne) and produces annually 150.000 kgs selling for EUR 20.000,00 net to the owner which covers comfortably the cost to maintain the farm including one staff. The cortijo has a total area of 1.400 m² built around a typical patio with stables for four horses, tack room and a large barn to the right and the staff flat with two bedrooms and a car port for 4 cars to the left. Ahead is the two storey main house with a very large lounge with beamed ceilings, the kitchen, the dining room and a guest toilet. On the upper floor are 4 bedrooms and three baths. The large covered terrace open into the garden with views over the pool.
There is mains electricity, water comes from a well and the alfalfa fields are irrigated with water from the river. An interesting proposition for a family wanting to live in the country with horses etc. but have to be close to the town, schools etc.

In order to protect the privacy of the owner we give only the approximate location of the property on the map. We will be happy to provide further information and photos on request.

ADVICE: When inquiring about a property it is ABSOLUTELY NECESSARY to include your phone number because in case that your e-mail address is erroneous or your incoming box is full or our mail ends up in your spam folder without your phone number there is no way to contact you. Thank you.

Miscellaneous:
Please take note:
- immo1click is realizing the advertising in the name of: Maras World Solution S.L., www.mara-lisa.com
- we have not seen this property ourselves and have relied on the photos and description given to us. We do not, therefore, accept any responsibility for its contents.

According to Law in Andalusia, additional costs will be charged to the buyer like VAT, estate transfer tax, costs of public registry of property and notary (official decree 218 - Oct 11th, 2005 'Ficha Informativa')

Remarks:
The information of the properties presented on our web site is based on the information given by the owners or the sales representant. We have not seen this property ourselves and have relied on the photos and description given to us. We do not, therefore, accept any responsibility for its contents.
We cannot be held responsible for the correctness and the completeness of the information. The offer is subject to prior sale. Errors reserved.

General business conditions:
The information supplied on this web page is based on representations made by the owner. Consequently, Mara's World Solutions S.L, can not be held responsible for incomplete or incorrect contents. The advertised properties are subject to prior sale.
Please read our General Terms and Conditions. When enlisting our services you confirm having read, understood and accepted our Terms and Conditions.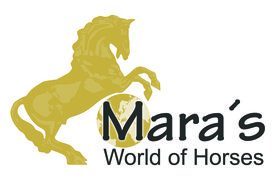 Maras World of Horses - by Maras World Solutions S.L.
Mobile phone:
(0034) 609323347 - (0034) 609608899

Back to the overview