Property 4 from 38

Next property

Previous property

Back to the overview
Aguilas: Costa Calida, Murcia, Aguilas - country property with horsestables for sale
Property ID: 2340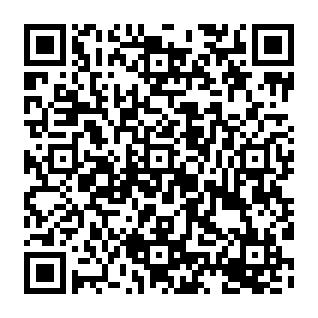 Address:
ES-30880 Aguilas
Murcia
Región de Murcia
Subject to commission:
yes
Commission Rate:
buyerscomission of 2,5% + VAT
Bathroom:
Shower, Bathtub, Window
Quality of fittings:
Regular
Construction phase:
House complete
Property description:
COSTA CALIDA, Murcia, Aguilas
Finca mit 3 Wohnungen und 8 Pferdeboxen, nur ca 2 km vom Strand entfernt
Finca with 3 apartments and 8 horse stalls, only 2 km from the beach
Finca con 3 viviendas y 8 establos para caballos, a sólo unos 2 km de la playa
- ~ 8.000 m² Grund - 0,8 ha land/ terreno
- ~ 600 m² - 3 Wohnungen mit gesamt 8 Schlafzimmern, 5 Bädern usw - 3 apartments with a total of 8 bedrooms, 5 bathrooms, etc. - 3 pisos con un total de 8 dormitorios, 5 baños, etc.
- 29 m² - 8 Pferdeboxen mit jeweils eigenem Paddock - 8 horse boxes, each with its own paddock - 8 boxes para caballos, cada uno con su propio paddock
- 60x20 m Reitplatz mit Meerblick - 60x20 m riding arena with sea view - Picadero de 60x20 m con vistas al mar
- Lagerräume, kleines Höhlenhaus 46 m2, Terrassen, Sattelkammer, Silo für Hafer, überdachte Abstellplätze - Storage rooms, small cave house, terraces, tack room, silo for oats, covered parking spaces - Almacenes, pequeña casa cueva, terrazas, guadarnés, silo para avena, aparcamientos cubiertos
- Stadtwasser, Elektrizität, die Finca ist 100 % legal - City water, electricity, the finca is 100% legal - Agua del pueblo, electricidad, la finca es 100% legal

VIDEO a mix of all fotos and real video - no en immo1click
In order to protect the privacy of the owner we give only the approximate location of the property on the map. We will be happy to provide further information and photos on request.
Proof of capital will be required by the vendor!

ADVICE: When inquiring about a property it is ABSOLUTELY NECESSARY to include your phone number because in case that your e-mail address is erroneous or your incoming box is full or our mail ends up in your spam folder without your phone number there is no way to contact you. Thank you.


Miscellaneous:
Please take note:
- here you can see quite all horseproperty-offers http://tinyurl.com/Reitimmobilien-weltweit
- immo1click is realizing the advertising in the name of: Maras World Solution S.L., www.mara-lisa.com
- we have not seen this property ourselves and have relied on the photos and description given to us. We do not, therefore, accept any responsibility for its contents.
According to Law in Andalusia, additional costs will be charged to the buyer like VAT, estate transfer tax, costs of public registry of property and notary (official decree 218 - Oct 11th, 2005 'Ficha Informativa')

Commission Rate:
buyercomission of 2,5% + VAT 21 %
Remarks:
The information of the properties presented on our web site is based on the information given by the owners or the sales representant. We have not seen this property ourselves and have relied on the photos and description given to us. We do not, therefore, accept any responsibility for its contents.
We cannot be held responsible for the correctness and the completeness of the information. The offer is subject to prior sale. Errors reserved.

General business conditions:
The information supplied on this web page is based on representations made by the owner. Consequently, Mara's World Solutions S.L, can not be held responsible for incomplete or incorrect contents. The advertised properties are subject to prior sale.
Please read our General Terms and Conditions. When enlisting our services you confirm having read, understood and accepted our Terms and Conditions.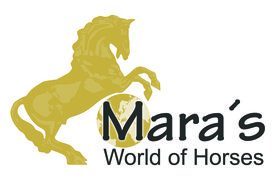 Maras World of Horses - by Maras World Solutions S.L.
Mobile phone:
(0034) 609323347

Back to the overview